Keynote 1

Towards diversity-aware, fair and unbiased data management
For decades, research in data management has focused on improving efficiency (making data access faster and lighter) and effectiveness (providing relevant query results to users). With the revolution of big data, a new aspect is becoming prevalent, namely responsible data management. The talk will focus on three related aspects: diversity (ensuring all aspects are represented in a query result), lack of bias (treating data and people without any form of discrimination) and fairness (taking into account related ethical and legal considerations).
Evaggelia Pitoura,
Professor of Computer Science Department, University of Ioannina

About the speaker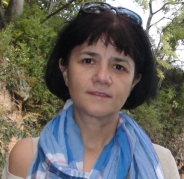 Evaggelia Pitoura is a Professor at the University of Ioannina, Greece where she also leads the Distributed Management of Data Laboratory.  She received a BSc degree from the University of Patras, Greece, and an MS and PhD degree from Purdue University, USA. Her research interests are in the area of data management systems with a recent emphasis on social networks, temporal graphs and responsible data management. Her publications include more than 150 articles in international journals (including TODS, TKDE, TPDS, PVLDB) and conferences (including SIGMOD, ICDE, EDBT, CIKM, WWW) and a highly-cited book on mobile computing.  Her research has been funded by the EC and national sources. She has served or serves on the editorial board of ACM TODS, VLDBJ, TKDE, DAPD and as a group leader, senior PC member, or co-chair of many international conferences (including PC chair of EDBT 2016 and co-chair of ICDE 2012). She is the recipient of three best paper awards (ICDE 1999, DBSocial 2013, PVLDB 2013), a Marie Currie Fellowship (2009) and two Recognition of Service Awards from ACM.
Keynote 2

Title: Visual Analytics of Multiple Media and Real World Big Data

The spread of the Web, mobile devices, and IoT (Internet of Things) makes it possible to transform massive real world events into digital data in real time. Now, diverse and large-scale real world information is generated from sensors installed in various equipment and moving objects, and the total amount of digital data in the world will reach 160 ZB (Zettabyte) in 2025. In our laboratory, we are researching and developing methods to interactively visualize and analyze diverse big data such as the web, social media, and traffic data.
In this talk, I introduce our big data solutions including cross-media analysis (social and mass media), train traffic analysis, and driving record analysis.
Masashi Toyoda,
Professor of Institute of Industrial Science at the University of Tokyo, Japan

About the speaker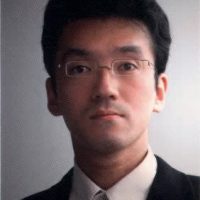 Masashi Toyoda is a professor of Institute of Industrial Science at the University of Tokyo, Japan. He received the BS, the MS, and the PhD degrees in computer science from the Tokyo Institute of Technology, Japan, in 1994, 1996, and 1999, respectively. In 1999, he joined the Institute of Industrial Science, the University of Tokyo as a research fellow, and worked as a specially appointed associate professor from 2004 to 2006, and as an associate professor from 2006 to 2018. His research interests include archiving and analysis of Web, social media, and IoT data, information visualization, visual analytics, and user interface.