Heraklion (general info)
You can find information about Heraklion at:  https://www.heraklion.gr/en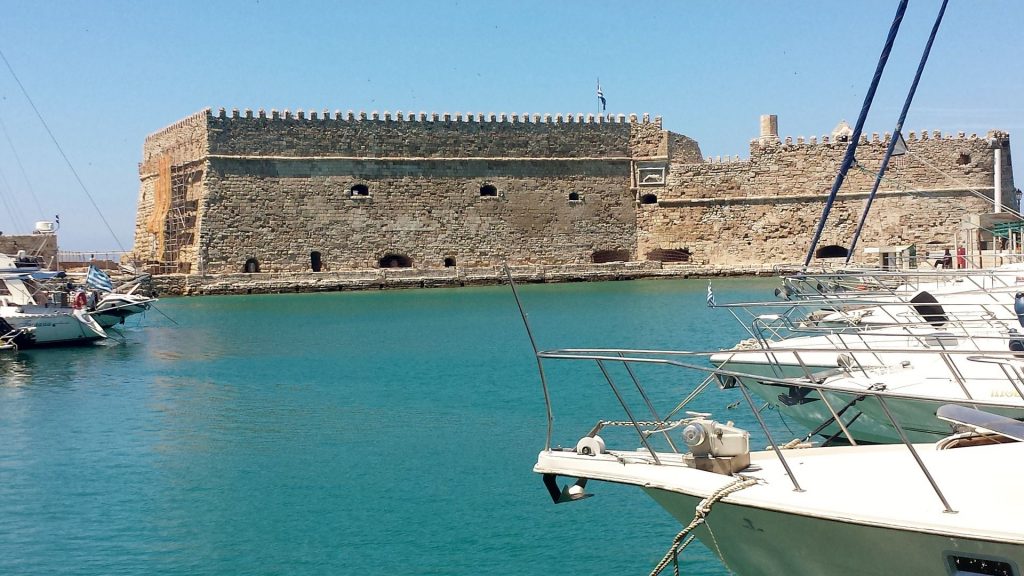 Heraklion (digital trails and famous city sights)
19 famous monuments and places are described in the following link (containing maps)
Another guide of Heraklion is available here.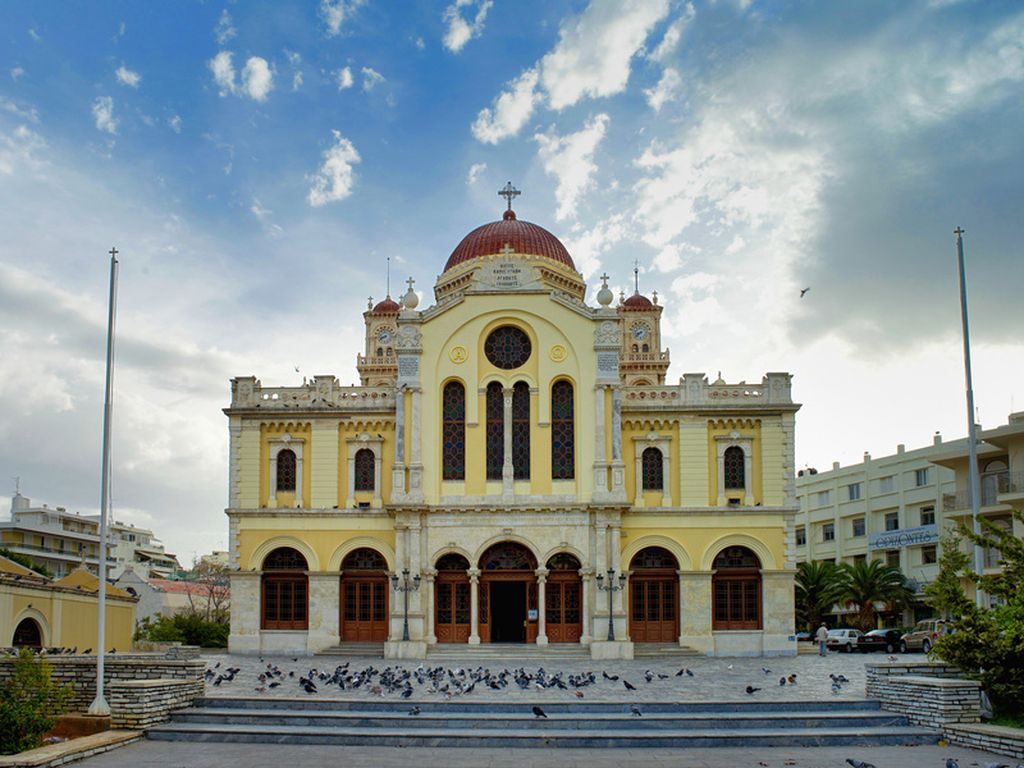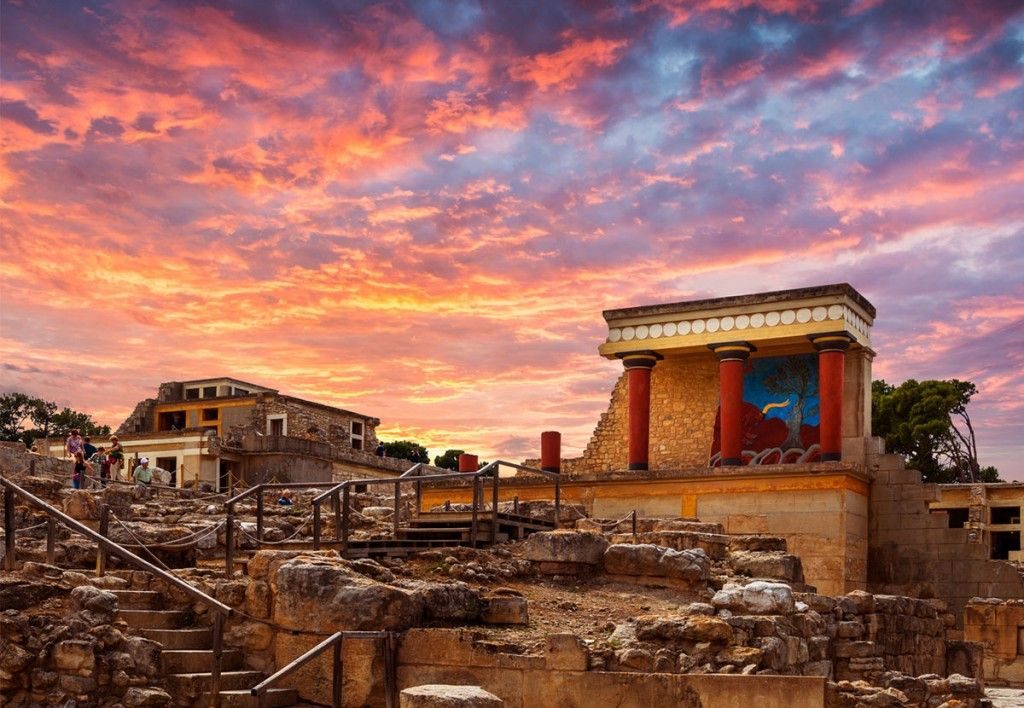 Heraklion's list of restaurants
Crete's City Guide (a guide that contains tourist information all over crete)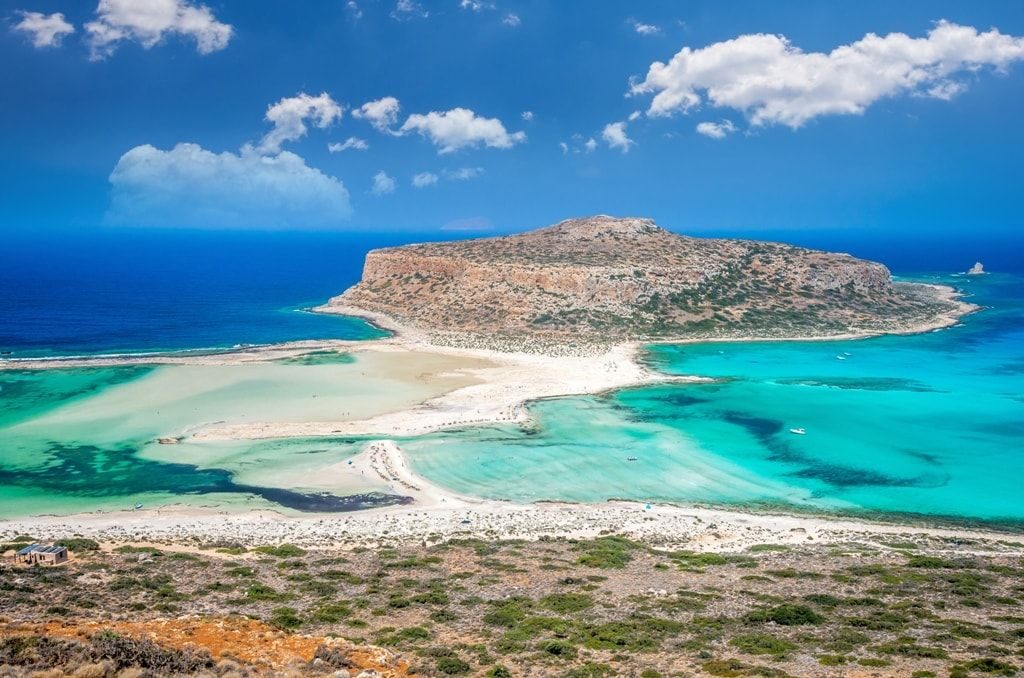 Santorini's Guide
You can visit Santorini island from Crete provided that there is a direct connection from Heraklion's port. The trip duration takes from 1hour and 45minutes to 3hours and 40minutes depending on the ship. For a guide of Santorini you can follow the link.